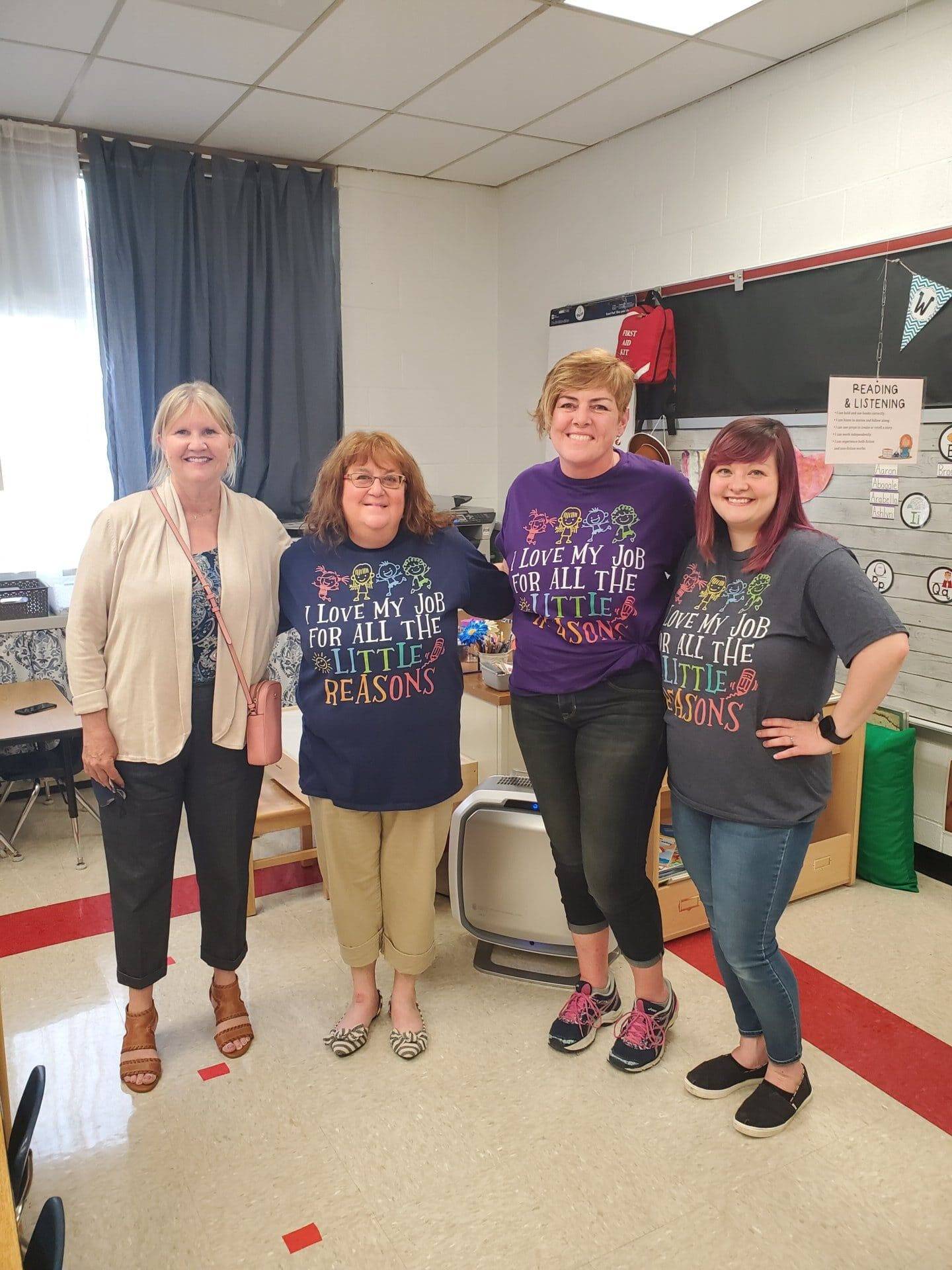 Slide 4
Loving and caring highly qualified staff
Slide 5
Classrooms where children can explore and learn
Slide 6
Supporting families as their child's first and forever teacher
Slide 1
Resources for all families with children prenatal to age 8
Slide 1
High quality early childhood professional development
What families are saying about First Start!
"This is an excellent resource for the community. Finding an early education program for our children can be a daunting task. The First Start Partnership team has a passion for ensuring the success of our children in the years leading up to kindergarten. If you have a child between 3-5 years old I implore you to utilize this wonderful program." – Megan B.

"My family and I have enjoyed this year. Everything isn't perfect but we have a family outside of our family at home, who care about us and that is both beautiful and priceless." – Marquitta C.

"My daughter has thrived since she attended, they teach her so much everyday she has something new to show me and she's only 3! She learned to spell her name, her colors, how to count, the alphabet, animals etc. Its definitely worth sending your child to! Everyone is kind and friendly and it feels like a second family" – Tiffany M.
First Start Partnerships for Children and Families has been serving Franklin County families since 1965.
Highly qualified staff! Our First Start staff is highly qualified to provide a safe and nurturing environment for learning that enables children to grow through fun, intentional, and developmentally appropriate activities.
We are a Keystone STAR 4 program! A Keystone STARS designation informs parents that their children are in a safe, respectful environment in which they are learning new things every day to support their current and future successes in school and in life.
Classrooms designed for your child! Children ages 12 months to 5 years can explore and learn in a classroom designed just for them. Highly qualified teachers provide daily, individualized activities for your child based on their development. Nutritious meals and snacks are provided to your child daily.
Our program is designed with your family in mind! In valuing you as your child's first and forever teacher, we seek to form a partnership with you to foster the learning and healthy development of your child. You are welcome in the classroom at any time during the day to join your child for lunch, to observe your child in the classroom, or to speak with the teachers, leadership, or other families.. Our aim is to make First Start Partnerships for Children and Families an active community that fosters friendships and creates a supportive network.
Ready for kindergarten! Your baby's first 1000 days are so important! In fact, 75% of your baby's brain develops by his or her first birthday. We offer two programs to help you understand what your baby needs from you, as your child's first and forever teacher.
The two years before kindergarten are an exciting time for a young child! Preschoolers are curious about everything and ask a lot of questions. They are also beginning to learn how to get along with others and how to manage their many emotions. We offer multiple programs to help you and your child be ready for kindergarten
Resources for families with children prenatal to age 8! The Family Center is a virtual gathering place for all Franklin County families with children, prenatal to age 8. Our purpose is to walk with families on their parenthood journey. We want you to know you are not alone in the difficult job of raising children. For more information click here.
High-quality early childhood professional development! The Bloom Center offers free college credit coursework funded by the Professional Development Organization (PDO). For more information click here.
Ready to enroll your child? Apply here